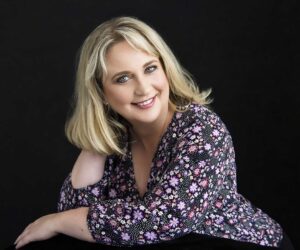 Kerri Welsh – Director – B.Bus, CPA, Com. Dec – Registered Tax Agent
Kerri Welsh is the principal accountant and director of Welsh Tax.  She is a qualified accountant and registered Tax Agent who has been working in the accounting profession since 1992.
Kerri's initial role was working for an accounting practice in their 2 offices in Stanthorpe & Toowoomba. Predominately working with Agricultural & business clients, I was the manager of superannuation division.
A sea change in 2001 brought her to the Sunshine Coast, where she worked in a small firm in Cotton Tree for 18 months before commencing employment with a large accounting firm on the Coast.  Kerri worked with this firm for 18 years until in June 2021.
In June 2021 she established her own accounting firm under the banner of Welsh Tax.   Whilst only open last year the practice continues to grow through hard work, ethical practices, and her passion for small business.
Professional Qualifications and Memberships
Bachelor of Business
Registered Tax Agent
Mental Health First Aid Officer
Kerri has extensive experience in all areas of accounting, with expertise in taxation advice and tax planning.  She also specialises in business structuring and development and general management advice.
Kerri is passionate about her clients and trying to help them no one client is the same and no one day is the same. She says," As your client's accountant, you are a confidante, investigator, mediator, advisor and hopefully if you have performed your job, a very trusted member of a client's life".
Kerri firmly believes that accounting and tax is an important function in everyone's lives, and she wants to make a difference. Helping her clients to make their lives easier through assisting in understanding concepts and wading through all the statutory requirements. Kerri says, "I want to be human and empathetic and a source of information for clients so that they feel that no question cannot be asked".
Over the past few years Kerri has been drawn to Estate Planning and Deceased Estate work. This type of work encompasses all of her years' experience and challenges her to work on solutions within very distinct timeframes, multiple levels of solutions and often very little available information.
Outside of Welsh Tax, Kerri enjoys time relaxing with family and friends, movies, photography, the beach and of course most women's pleasure, shopping. She is also working on a book and hopes to self-publish in the next 12 months.
Kerri can be contacted on 0409 003 494 or via email at [email protected]